The Black Dog Blog
Chateau Morrisette is among the oldest and largest wineries in Virginia. Previous to the Covid-19 pandemic we also operated an award-winning restaurant with a 95% recommendation rate on OpenTable. With fresh vintages, flavors, and events at the winery, restaurant, vineyard, and festival field throughout the year, we will keep you abreast of all the great happenings and the people who make up Chateau Morrisette Winery and Restaurant in this blog and through our Facebook, Instagram, Twitter, and Pinterest sites.

As spring heats up, come cool down with us! Chateau Morrisette is located above 3400 feet of elevation on the crest of the Blue Ridge. Often ten degrees cooler than surrounding low lying areas like Roanoke, Christiansburg, or the Greensboro Triad, and with a lovely mountain breeze, our courtyard makes a perfect highland retreat to enjoy a bottle of wine with friends!

Jason Crolley, Chateau Morrisette's Lab Lead (that's chemistry lab, not tail-wagging lab), shared tasting notes on fresh vintage white wines with Daytime Blue Ridge's Brittany Flowers. Join our Spring Open House April 29-30, with complimentary hors d'oeuvres and wine tastings, live music each day, and the grand finale of our Spring Wine Sale, running April 14-30, offering 20% off all bottles and 30% off all cases.

March 3 is Mulled Wine Day! If you're making a trip to the Tasting Room, we offer a convenient bagged mulling spice blend, but it's easy enough to prepare your own mulling spice at home:
1 bottle The Black Dog®
2 cups apple cider
1/4 cup honey or 1/2 cup brown sugar
1 bag mulling spices (available in the Tasting Room)
​ or use:​
2 cinnamon sticks
1 orange, zested and juiced
4 whole cloves
3 star anise
4 oranges, peeled, for garnish
​other options:​
allspice
cardamom pods
nutmeg
Combine the cider, wine, honey, cinnamon sticks, zest, juice, cloves and star anise in a large saucepan, bring to a boil and simmer over low heat for 10 minutes. Pour into mugs, add an orange peel to each and serve.
Celebrate our last chilly days in good health and great spirits!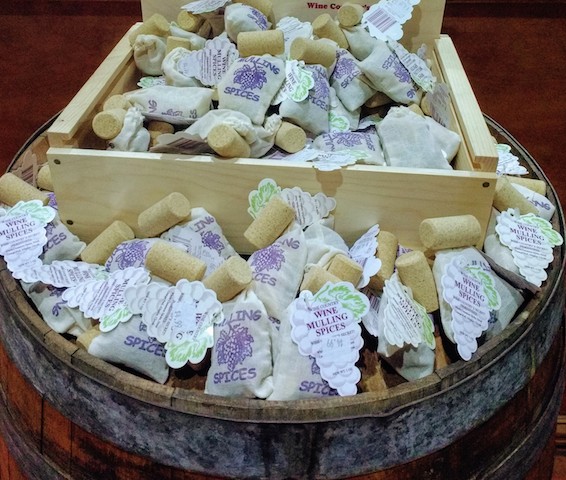 Many of our patrons know that almost any day is a good day to drink wine, but to celebrate official National Drink Wine Day, February 18, we are offering Buy One Get One tastings in our Tasting Room February 13 - 28, 2017. Try something new, or bring a friend to try one of your favorites!
Print and bring the coupon below, or you can claim your BOGO tasting by emailing 'Drink Wine Day 2017 BOGO' with your full name to TRstaff@thedogs.com on your way here or while in the Tasting Room!

WSLS in Roanoke put together two lovely spots letting folks know about our Christmas Weekends, which offer complimentary hors d'ouevres, tastings, and discounts in the Tasting Room gift shop. Our Holiday Wine Sale offers 20% off bottles and 30% off cases through the month of December.

Fall and Winter Events
Sunday Sounds Music Series, Through October 30, 1 p.m. – 4 p.m.
Relax and savor a beautiful Sunday afternoon in the courtyard with free Americana-inspired music, award-winning Chateau Morrisette wines and majestic views of the Blue Ridge Mountains. The winery's eclectic performers include Melissa Mcsherry (September 25), Virginia Blue Band (October 2), Pat Anderson (October 9), Mac Traynham Duo (October 16) and Indian Run Stringband (October 30).
Harvest with the Dogs Vineyard Experience, September 24, two sessions
The Harvest with the Dogs Vineyard Experience is a fun, half-day, hands-on Chateau Morrisette grape harvesting experience. The event includes a viticulture overview, grape harvest and winemaking sessions, and a gourmet box lunch with wine in the vineyard. Included in the $70 per person admission fee are a free tasting, souvenir t-shirt and juice pressing. Reservations are required, and space is limited.
All October, All Week: Autumn Lunch
During peak foliage season, enjoy the crisp mountain air and rich tapestry of fall colors while savoring an intimate brunch, lunch or dinner at the Restaurant at Chateau Morrisette. During October, the restaurant opens for lunch seven days a week: 11 a.m. to 2 p.m., Monday through Thursday, and 11 a.m. to 5 p.m., Friday to Sunday. The restaurant's unique Appalachian-French Fusion menu blends traditional French fare with regional favorites, and fresh, local produce, meats and artisanal cheeses. Reservations are suggested.
Annual Chef's Dinner, November 12, 6 p.m. – 8 p.m.
The Restaurant at Chateau Morrisette culinary team presents a sumptuous multi-course menu to accompany the release of the winery's 2014 Chambourcin and 2014 Cabernet Franc. The Chef's Dinner menu and pricing will be available October 15.
Annual Christmas Tree Lighting, November 26, 4 p.m. – 6 p.m.
Join Chateau Morrisette's traditional Christmas Tree lighting in the winery courtyard. Enjoy festivities, hot drinks and picturesque mountain setting.
Black Dog Christmas Weekends, December 3, 4, 10 and 11, 11 a.m. – 4 p.m.
During the winery's highly-anticipated Black Dog Christmas Weekends, guests are welcomed with decked halls, complimentary tastings and up to 30 percent off wines as well as discounts on gift shop items. It's the perfect way to celebrate the holiday season and hand-select special gifts for family, friends and colleagues.
New Year's Eve Dinner, 6 p.m. – 9 p.m.
An annual winery tradition, the New Year's Eve Dinner is a gourmand's delight featuring a multi-course meal and wine pairing. Menu, pricing and reservations are available December 10.
About Chateau Morrisette
Chateau Morrisette is a picturesque day trip from Roanoke, Charlottesville, Blacksburg, Christiansburg or the Piedmont Triad or a great weekend away from Washington, D.C., Richmond, Hampton Roads, Raleigh/Durham, Charlotte, Knoxville or Charleston, W.V. Wine tastings start at $8 per person. For more information, visit www.thedogs.com, call (540) 593-2865 or follow us on Facebook.
via PRN Newswire

Chateau Morrisette Winery hosts an open-air end-of-Summer celebration in the tradition of harvest festivals by serving select wines, traditional German festival beers and a craft Deschutes IPA with delicious grilled bratwurst and spectacular views of the Blue Ridge on Saturday, September 10 from noon to 5p.
The winery courtyard has limited seating in and around the listening and dance tent, so plan to bring camp chairs to enjoy the Dancing Chicken Band, who'll be playing pop, country, and reggae to suit whatever your dance style may be!
Admission is free. Beers including hefe wiezen, Oktoberfestbier, and IPA styles, wines to complement the grilled goodies, and other foods to accompany the brats available for purchase.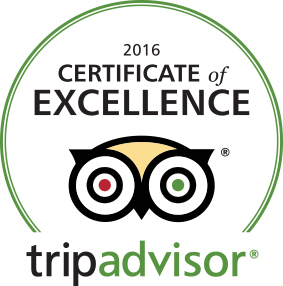 Chateau Morrisette's Winery and Tasting Room have again earned TripAdvisor's Certificate of Excellence. TripAdvisor gives a Certificate of Excellence to accommodations, attractions and restaurants that consistently earn great reviews from travelers.
A review highlighted by TripAdvisor for August noted,
Nestled away in the lush western Virginia countryside is Chateau Morisette Vinery. We discovered their wine about ten years ago and finally got to see the source. The friendly welcoming staff greets you and treats everyone as valued guests. A large variety of wines are offered to sample and purchase. You can take a detailed tour of the facility as well. We really enjoyed the entire experience and plan to make it a regular part of our itinerary when traveling on the Blue Ridge Parkway in Virginia. It is well worth the time.
Chateau Morrisette's tasting room is open year round excepting Thanksgiving, Christmas Eve, Christmas Day, and New Year's Day. Hours are Sunday 11a - 5p, Monday through Thursday 10a - 5p, and Friday and Saturday 10a - 6p.

Thanks for the video to Christy, our shipping manager. Keep your eye on the bottle with the paw print ribbon!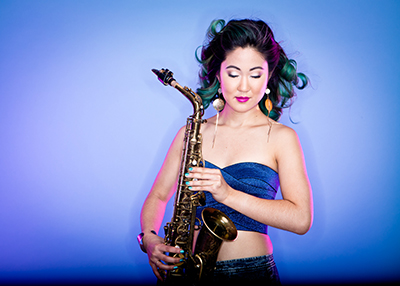 Come out and enjoy high energy performances by nationally known vocalist and saxophonist Grace Kelly along with swing, big band, and dance jazz from the Wally West Little Big Band, and one of Floyd's favorites, The Mike Mitchell Jazz Band (video).
Headliner Grace Kelly just received her 7th nomination to DownBeat magazine's critic's poll for alto sax rising stars, this year taking the top spot. Here's what jazz lovers have to say about Ms Kelly:

"Kelly champions accessibility without sacrificing style." – Village Voice
"charismatic and immensely talented…all the chops in the world" – Downbeat Magazine
"As everybody knows, she is a remarkably mature player" – David Sanborn
"Jazz innovator … Making jazz young" – Billboard
Admission includes all day wine tastings, on site parking and entertainment. Beer, wine, food, and crafts are offered for sale. $20 advance tickets until July 8; $30 at the gate. See more details at the Jazz Festival ticketing page.
You know you want to
Sign Up For Our Newsletter
Keep up to date on the latest wine releases, events, and promotions.