August 22, 2018 | About our Wines and Ciders, Events | Keith Toler
Harvest with the Dogs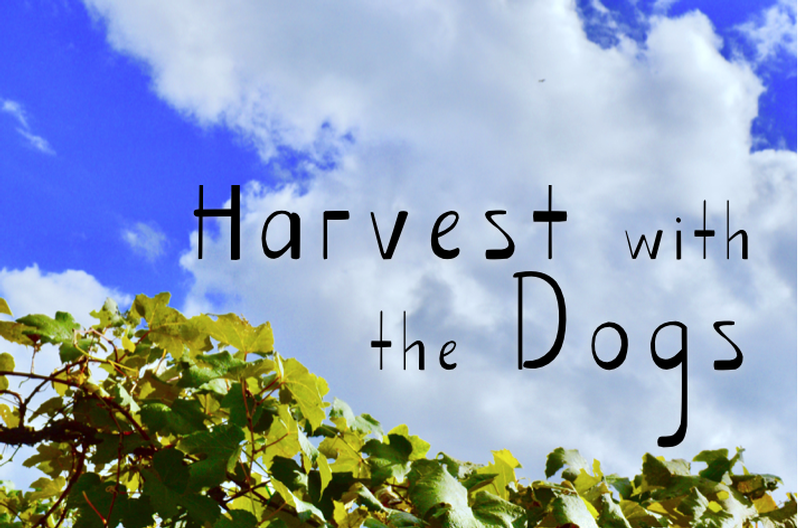 Harvest with the Dogs is a one of a kind vineyard experience hosted by Chateau Morrisette Winery. Spend an afternoon in the Blue Ridge Mountains of Virginia learning to harvest and process grapes. You'll have a lot of fun and some excellent food and wine while you learn.

Your adventure begins with a wagon ride from the winery down to the Vineyard. Once there, you'll meet with our owner, David Morrisette and our Vineyard Manager, Steve VanSutphin. After a short orientation, you'll be given cutters and a lug and pointed in the direction of the vines to be harvested. Spend about a hour or less harvesting grapes with your own two hands. Once the grapes are cut, you'll travel by wagon back to the winery where you will meet with our Winemaker, Jason Crolley. Jason will teach you how to crush the grapes, process them, and make the wine.

So while it may sound like hard work, you will have plenty of time to relax over lunch hosted in the vineyard, a glass or two of your favorite Chateau Morrisette wine, and even a tasting of a wine in process on your tour of the cellar with Jason. Once complete, you'll have an opportunity (if you want) to step back in time and experience the ancient way of processing grapes by climbing into a barrel and stomping them with your own two feet. Your adventure concludes with a complimentary wine tasting in our tasting room and a t-shirt of your choice. It will be a day to remember!

Harvest with the Dogs takes place on Saturday, September 15th at 10AM or 1PM and on Sunday, September 16th at 1PM. Participation is limited to 32 people per session. Tickets are $75 per person and include lunch, wine, wine tastings, tour, t-shirt, and your vineyard harvest experience. It happens rain or shine so be sure to dress comfortably and appropriately for the weather. Get tickets early before they sell out.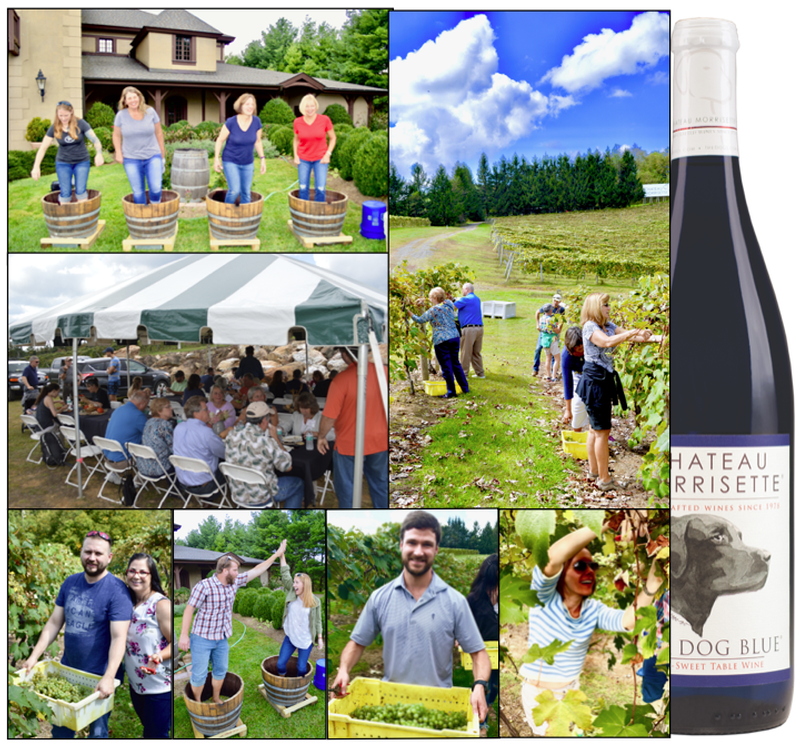 Comments
Commenting has been turned off.
You know you want to
Sign Up For Our Newsletter
Keep up to date on the latest wine releases, events, and promotions.