CHATEAU MORRISETTE
WINERY AND RESTAURANT
For winter, our winery and restaurant are open Friday through Sunday.
Our phone system is hobbled; please email us at info@thedogs.com.

The Blue Ridge Parkway is closed near us due to snow and ice. See alternate directions here. We normally suggest you check real-time Blue Ridge Parkway closures if you're including America's Favorite Drive on your route here, as weather or construction can close sections unexpectedly, but with the shutdown, the BRP site may not be updated! We will update above with our most recent information.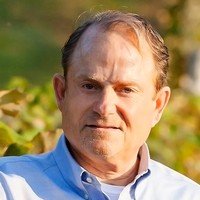 Welcome to Chateau Morrisette, a third generation tradition in Virginia winemaking in the heart of the Blue Ridge Mountains. When you visit us, enjoy the rustic elegance of the Chateau Morrisette Restaurant or take in one of our Black Dog Music Festivals or other special events. Savor the view, ranked among the top restaurant views in America. Sip some wine by one of our fireplaces, on our restaurant terrace, or in our winery courtyard. Relax and enjoy. Chateau Morrisette is open year round. Find us along the Blue Ridge Parkway in Floyd, Virginia. We welcome you and thank you for supporting Chateau Morrisette.
David Morrisette, Founder and Owner