Calendar of Events
February 2019
Wine & Chocolate
2:00 PM to 4:00 PM
Sun, Feb 17, 2019
Venue:
Morrisette Room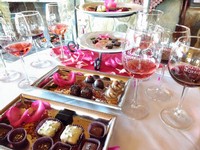 Indulge in six courses of select Chateau Morrisette wines paired with chocolates handcrafted by local chocolatier Cocoa Mia, with light course interludes of cheese and charcuterie. Saturday seatings at 1p and 5p; Sunday seating at 2p.
March 2019
August 2019
The Black Dog Beach Music Festival
12:00 PM to 5:00 PM
Sat, Aug 10, 2019
Venue:
Morrisette Festival Field, 3641 Black Ridge Rd SW, Floyd VA 24091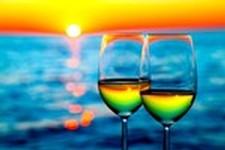 Enjoy select red and white flights, all our wines available by the bottle or glass, festival foods, and a full afternoon of beach music! Bands will be announced when confirmed, by April.