The Black Dog Blog
Chateau Morrisette is among the oldest and largest wineries in Virginia. The award-winning restaurant has a 95% recommendation rate on OpenTable. With fresh vintages, flavors, and events at the winery, restaurant, and vineyard, we will keep you abreast of all the great happenings and the people who make up Chateau Morrisette Winery and Restaurant in this blog and through our social media pages Facebook and Instagram.

March 3 is Mulled Wine Day! If you're making a trip to the Tasting Room, we offer a convenient bagged mulling spice blend, but it's easy enough to prepare your own mulling spice at home:
1 bottle The Black Dog®
2 cups apple cider
1/4 cup honey or 1/2 cup brown sugar
1 bag mulling spices (available in the Tasting Room)
​ or use:​
2 cinnamon sticks
1 orange, zested and juiced
4 whole cloves
3 star anise
4 oranges, peeled, for garnish
​other options:​
allspice
cardamom pods
nutmeg
Combine the cider, wine, honey, cinnamon sticks, zest, juice, cloves and star anise in a large saucepan, bring to a boil and simmer over low heat for 10 minutes. Pour into mugs, add an orange peel to each and serve.
Celebrate our last chilly days in good health and great spirits!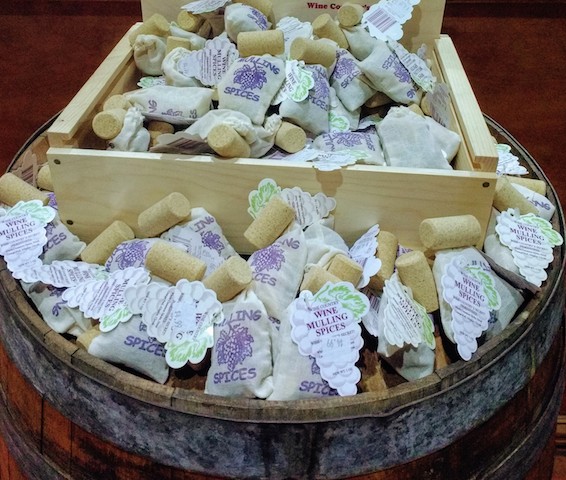 Many of our patrons know that almost any day is a good day to drink wine, but to celebrate official National Drink Wine Day, February 18, we are offering Buy One Get One tastings in our Tasting Room February 13 - 28, 2017. Try something new, or bring a friend to try one of your favorites!
Print and bring the coupon below, or you can claim your BOGO tasting by emailing 'Drink Wine Day 2017 BOGO' with your full name to TRstaff@thedogs.com on your way here or while in the Tasting Room!
You know you want to
Sign Up For Our Newsletter
Keep up to date on the latest wine releases, events, and promotions.