The Black Dog Blog
Chateau Morrisette is among the oldest and largest wineries in Virginia. The award-winning restaurant has a 95% recommendation rate on OpenTable. With fresh vintages, flavors, and events at the winery, restaurant, and vineyard, we will keep you abreast of all the great happenings and the people who make up Chateau Morrisette Winery and Restaurant in this blog and through our social media pages Facebook and Instagram.

This one was fun. We are winemakers. That means for most of the wines we make, our ingredient list includes grapes, yeast, sugar, and a few other additives we use in tiny amounts. Then, there were ciders! We were tasked with making three different flavors of cider and it was a blast! We decided from the onset to use all Virginia grown apples and real spices you are familiar with and can pronounce (except Cardamom perhaps, but if you've never had it, you should try it). We worked with Wades Orchards in Woolwine, VA; Silver Creek Orchards in Tyro, VA; and Murray's Cider Co. in Roanoke, VA to grow the apples and press them to juice as our grape presses are not suited to processing apples. Next, we brought our freshly pressed juice to our winery in Floyd, VA where we fermented humble apple juice into incredible, delicious hard apple cider.

The barrel-aged cider was fermented and aged in barrel and its pure, clean, understated simplicity speaks for itself. I think you will agree.
And then, there were the flavors. We started with Chai Spiced cider. Our lab is typically full of complicated equipment and

chemicals we use to analyze grapes and wines. However, when we were working on cider, we brought in whole vanilla beans, whole cardamom pods, whole cloves, whole peppercorns, cinnamon sticks, and ginger juice to meticulously trial our own blend of Chai until it was everything we hoped it would be. At this stage, we made a small batch of Chai Spiced cider and subjected the beta blend to the ultimate test—our scrupulous wives… They were unequivocally impressed with the cider, which gave us the poise to confidently move forward commercially.

Next, was the third cider. We wanted to make something original, yet approachable. We started playing with the idea of adding our own Cherry Wine to the apple cider and, while we liked it, it wasn't interesting. It was too close to the Cherry Wine, so went back to the drawing board and almost threw out the idea altogether. Then, we had a flash of inspiration. What if we could elevate the Cherry cider to something more with just a simple, novel use of ginger? Preliminary trials were promising. Subsequent trials were more than promising. You get the concentrated flavors and aromas of cherry and apple with just enough ginger to intrigue your palate with the flavor, but not enough to get the heat ginger can bring in excess. We moved forward with the idea and the final product is something that all of us at the winery are all especially proud of.
Currently, this is a small-scale release to trial the different flavors we've developed in the tasting room before we scale up to broader distribution. If you like these and want us to keep making them, you have to let us know! If you haven't tried them yet, come to the winery, try them, and please tell the associate pouring for you which cider is your favorite (all three is an acceptable answer). Ciders will only be tasted on certain days at certain times. Please check the website for more information.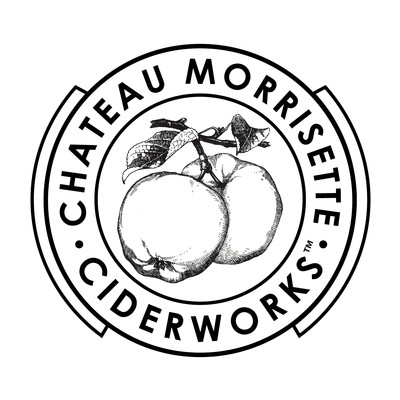 You know you want to
Sign Up For Our Newsletter
Keep up to date on the latest wine releases, events, and promotions.