TOP
New Year's Eve Dinner
5p seating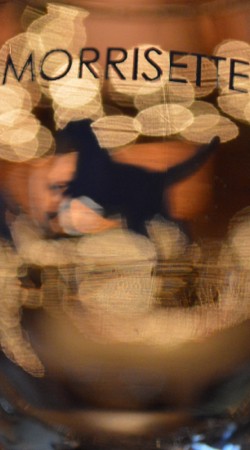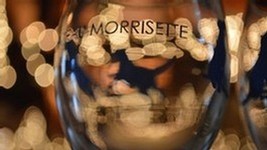 Ticket for 5p seating
Our New Year's Eve Chef's Dinner offers seatings at 5p and 7:30p. Tables are limited to make for a more intimate gathering. Includes light reception in the lobby, a five course meal presented by the Chateau Morrisette culinary team, a wine pairing with each course selected by our winemaker, and all taxes and gratuities. Prepaid reservations are required, $95 per person. Sorry, no refunds for this event. Celebrate the last evening of the year and the coming of the New Year with us!
(Our system will automatically generate a ticket that will be attached to your order confirmation email, but you do not need to print the ticket and bring it; we will reserve your table with the name on your order.)
New Year's Eve 2018
Around the World
I
Scallop with Smoked Trout Paté (Scandinavia)
Petit Manseng
II
Kuku Sabzi: Persian Herb Omelet with Cranberries and Walnuts (Iran)
Chardonnay Reserve

III
Soba Noodle Soup (Japan)
Chambourcin
IV
Duck Confit with Pomme Purée and Mustard Sauce (France)
Cabernet Sauvignon

V
Collard and Chestnut Stuffed Pork Loin with Black-Eyed Peas (United States)
Petit Verdot

VI
Panna Cotta (Italy)
Our Dog Blue or Coffee
We will gladly accommodate vegetarian guests with two weeks advance notice.