TOP
New Year's Eve Dinner
5p seating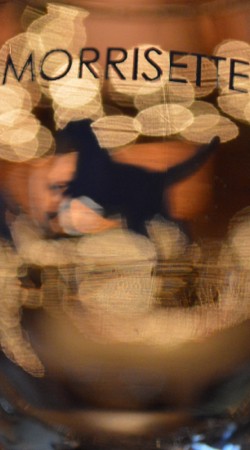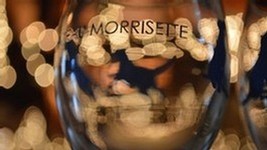 Ticket for 5p seating
Our New Year's Eve Chef's Dinner offers seatings at 5p and 7:30p. Tables are limited to make for a more intimate gathering. Includes light reception in the lobby, a five course meal presented by the Chateau Morrisette Culinary Team, a wine pairing with each course selected by our Winemaker, and all taxes and gratuities. Prepaid reservations are required, $95 per person. Sorry, no refunds for this event. Celebrate the last evening of 2017 with us!
The Restaurant is open for regular Sunday brunch service from 11a until 3p. The Winery is open from 10a until 5p. Happy New Year!
(Our system will automatically generate a ticket that will be attached to your order confirmation email, but you do not need to print the ticket and bring it; we will reserve your table with the name on your order.)
MENU

Amuse Bouche
Fennel pollen crusted sea scallop, Chardonnay Reserve buerre blanc,
lemongrass sage couscous, pomegranate reduction
Chardonnay Reserve
Second Course
Manchester Farm quail stuffed with quinoa, raisins and capers, mashed sweet potato,
cardamom steeped demi-glace
Our Dog Blue®
Third Course
Grilled romaine lettuce, fresh pomegranate, roasted pistachios, toasted focaccia, shallot Traminette vinaigrette
4 White Grapes®
Fourth Course
Cardamom and fig crusted duck breast, exotic mushroom risotto, haricot vert bundle, Chambourcin demi-glace
Chambourcin
Dessert Course
Mini Chocolate Cremeux, raspberry and fig port reduction, topped with raspberry and figs soaked in red wine,
chocolate chip cookie crumbles, toasted walnuts, black raspberry ice cream
2012 Heritage
Limited to 32 guests first seating, 48 guests second seating. Cost is $95 per person, inclusive. Reservations and pre-payment required. A small wine reception is offered 30 minutes prior to seating.
We will gladly accommodate vegetarian guests with advanced notice.