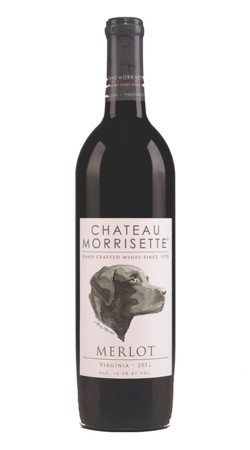 2014 Merlot
Wine Profile
Tasting Notes
Aroma: earthy, suggestive of autumn leaves, with subtle nutmeg and cinnamon. Palate: plum, roast beet, and dark chocolate. Finish: velvety mouthfeel.
Awards
Bronze Medal: 2018 Mid-Atlantic Southeastern Wine Competition
Production Notes
Grown in Nelson County, Virginia.
Winemaker Notes
Our 2014 Merlot was made with grapes grown in Nelson County, Virginia. Upon completion of primary and malolactic fermentation, the 2014 Cabernet Sauvignon was put into French, Hungarian, and American oak for 10 months. Each type of oak has a slightly different impact on the final flavor of the wine. The 2014 Merlot is a driven by earthy aromas such as dried leaves. This is further enhanced by the subtle aromas of baking spices such as nutmeg and cinnamon. On the palate, flavors of plum, roast beets, and dark chocolate combine with a velvety mouthfeel to create this delightful Merlot!