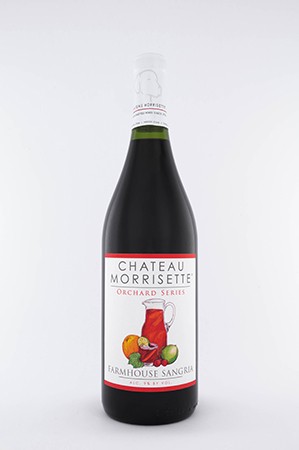 Farmhouse Sangria Red
Wine Specs
Aging
Best now or aged no more than one year.
Wine Profile
Tasting Notes
Aroma: Fruity. Palate: Sweet, cherry, orange, lime. Finish: Lively, smooth, refreshing. Serve chilled or over ice.
Awards
Bronze Medal: 2018 Mid-Atlantic Southeastern Wine Competition
Winemaker Notes
Made from delicious red wine, dark sweet cherries, oranges, and limes, this festive Sangria is bursting with abundant, lively fruit aromas. Sweet and smooth, with a mouth-watering juicy character.
Food Pairing Notes
This Sangria is perfect for any celebration, and will pair well with spicy and grilled foods
Product Reviews
Amy A.
(Oct 6, 2017 at 8:21 AM)
Delightful all around sipping wine. Goes well with many foods. My go to wine as a crowd pleaser.
Woodruff Katherine M
(Nov 11, 2020 at 11:42 AM)
A great sangria perfect for a pitcher with lots of fruit, intended to be shared 😁 Also, great with a glass full of ice a a handful of just blue berries and a charcuterie.
Phillip Brown
(Nov 29, 2022 at 2:20 PM)
We have been bui g this Sangria for a number of years and my wife loves it. However, this last 12 bottles we ordered it does not taste the same. It is lighter in color and not rich in red flavor. It is pink in color and not the same.
John Sargeant
(Sep 1, 2023 at 9:39 AM)
2 cases to date..one of OUR favorites!! Certainly one of the best Sangrias without the fruit!!