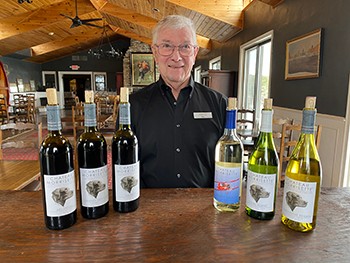 Dry Virtual Wine Tasting
Now introducing - Virtual Wine Tastings with Chateau Morrisette's very own, Ray Self!
6 wines for you to try, with Ray, from the comfort of your home!
The Dry Virtual Tasting includes a bottle of:
Vidal Blanc
Cabernet Sauvignon
Chardonnay Reserve
Merlot
Archival
Pinot Grigio
Comes with a tasting sheet for you to follow along with and a private YouTube link attached to the sheet to watch at your leisure.
After purchase, email info@thedogs.com for your tasting sheet and YouTube link! :)