TOP
Discovery Lunches - Uniworld River Cruises
May 4, 2017 at Noon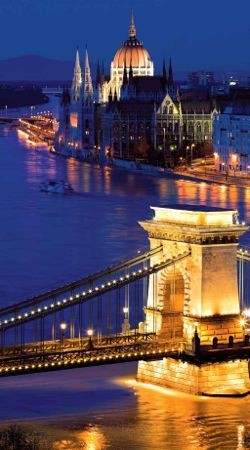 Join us for a Prix Fixe lunch featuring a variety of foods from around the world. Seating is limited to 26 guests. Lunch begins promptly at Noon along with a travelogue presentation from Uniworld River Cruises shortly thereafter. Wine is sponsored by Uniworld River Cruises. Chateau Morrisette offers this event in conjunction with our partner, A Way to Go Travel. Menu coming soon.
Award-winning Uniworld—the world's ONLY authentic boutique cruise line™—offers itineraries in spectacular destinations throughout Europe, Russia, Egypt, and Asia. The company's European fleet features luxurious ships with an average capacity of 130 guests, the highest staff-to-guest ratio in the river cruise industry, enticing shore excursions, world-class gourmet cuisine, impeccable hospitality, and numerous other all-inclusive benefits. Uniworld's boutique river cruises allow guests to travel from one exciting destination to the next aboard a stylish floating hotel with inviting lounges, cozy libraries, panoramic restaurants, sumptuous cuisine, exquisite antiques and original art, and luxurious riverview staterooms and suites.
Uniworld is an experience, not a product. Each exquisitely appointed Uniworld river cruise ship is a work of art designed to be as unique as their guests and as inspiring as the destinations they visit. They also reflect the ambiance of the itineraries they sail. Uniworld's innovative onshore programs go well beyond landmarks and group tours. With personalized experiences tailored to match both your interests and lifestyle, you can choose from a generous menu of excursions and activities designed to immerse you in the local culture.
"No request too large, no detail too small." These are words taken to heart onboard every Uniworld ship. From creating one-of-a-kind ships that provide the perfect setting for your voyage, to ensuring that every detail of your time is flawlessly executed, they strive to go above and beyond to deliver a truly exceptional travel experience.