TOP
Discovery Lunches - Insight Vacations - July 6, 2017
Discover Italy on July 6th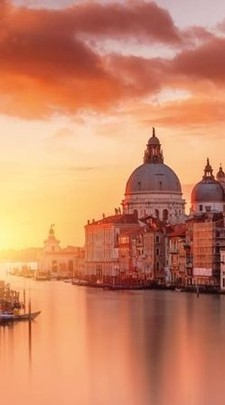 July 6, 2017. Seating promptly at noon. Price includes lunch, two glasses of wine, taxes, gratuity, and presentation. Sponsored by Chateau Morrisette, A Way to Go Travel, and Insight Vacations.
The Menu
Grilled Sardines with chiles, lemon, extra virgin olive oil and breadcrumbs
Roman Artichokes with parsley, garlic, lemon, mint, served with Fennel Crusted Carpaccio of Beef
Puntarelle Salad with Warm Anchovy Dressing
Swordfish with Caponata and Salmoriglio Sauce
Sweet Finish
ABOUT THE PROGRAM - FROM INSIGHT VACATIONS
Insight is 'in a class of its own', providing premium escorted journeys that embody 'The Art of Touring in Style'. We'll introduce you to over 50 countries in Europe and North America, with destinations expertly brought to life by our renowned Tour Directors. Now is your time to take pleasure in authentic Signature Experiences, exciting regional cuisine and excellent hotels always hand-picked for their great locations in the heart of the action. Enjoy a variety of smaller-group touring styles guaranteed to suit your preferences and fulfill your travel dreams.
Insight Vacations knows how uplifting and life-changing connecting with a new destination or people can be for those who love to explore. Perspectives are transformed, lives are enriched - all enhanced by the creation of friendships with international companions who share in the excitement of travel. Our extensive range of premium escorted journeys are 'in a class of their own' and embody 'The Art of Touring in Style'.
You'll enjoy authentic Signature Experiences during which local artisans, chefs, growers and other experts will share their stories, traditions and lifestyles; and you'll marvel at our included 'Top Rated Highlights', which are true bucket-list experiences to famous sites and attractions. Great cuisine is a part of the adventure – from Welcome and Celebration dinners, to a la carte Dine-Around evenings in local restaurants, and Highlight Evenings complete with entertainment. First Class and Superior accommodations are carefully selected to be in the heart of the action, always with central and scenic locations; and our Tour Directors look after everything, revealing the unique heritage of each destination and providing the perfect balance of guided and independent exploration.
What's more, you'll travel on WiFi equipped motorcoaches, customised with just 40 seats and Business-Class legroom. We are the experts to over 50 countries in Europe and North America. Our reimagined itineraries offer incredible value in a variety of touring styles that are guaranteed to suit your personal preferences and indulge your senses while fulfilling the nomadic wanderlust in us all.