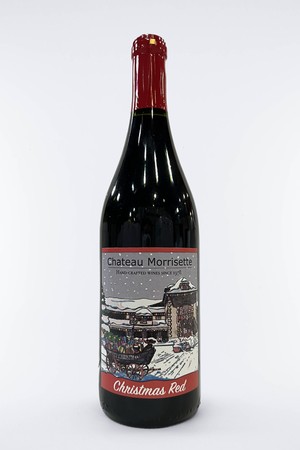 Christmas Red
Christmas Red is the perfect dry blend for any holiday occasion. This smooth, rich, fruit-forward blend is consistently delicious with holiday meals and is wonderful to serve at parties or "special" dates with a loved one.
Wine Profile
Tasting Notes
Aroma: Fruity. Palate: Berries, subtle spices. Finish: Smooth. Off-dry, medium-bodied. Chambourcin, Cabernet, Merlot.
Winemaker Notes
A unique blend of Chambourcin, Cabernet, and Merlot produces this exceptionally smooth off-dry red wine.
Food Pairing Notes
Its appealing spicy character and medium body enhance many dishes as well as light hors d'oeuvres. A perfect wine for the table, a host's gift, sipping by the fire, or under the tree!