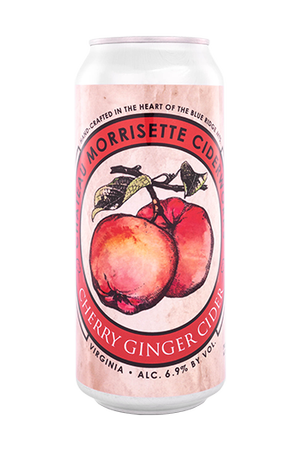 Cherry Ginger Cider - 4 Pack
Cherry Ginger Cider- Canned 2021.
Using cider apples from Nelson County, The apple cider was fermented in stainless steel tanks and blended with cherry wine. Then, we added ginger juice to get the flavor of ginger without the heat. The flavors are full of apple and cherry fruitiness with a touch of ginger on the nose and palate.
Serving recommendations- 50-55°F.
NOTE: SHIPPING TO VIRGINIA ONLY