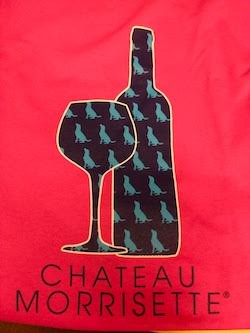 Bottle and Glass with Dog Pattern Long Sleeve Tee, Pink, Medium
Size notes: our shirts have the following approximate measurements (shirt lying flat). Sleeve length x width across chest x length from neck to hem.
No refunds or exchanges on this item!
S: 24"x18"x27"
M: 25"x19"x28"
L: 25"x21"x28"
XL: 25"x23"x30"
2X: 26"x25"x32"