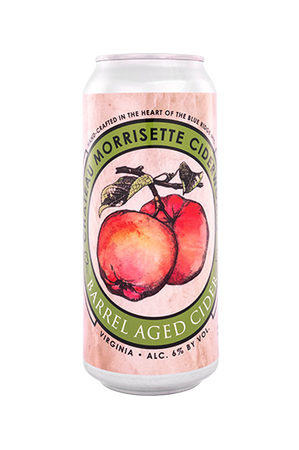 Barrel Aged Cider - 4 Pack
Barrel Aged Cider-Canned 2021.
Using cider apples from Nelson County. The blend comprising this cider was fermented and aged in a
combination of French and American oak barrels. A separate fermentation in stainless steel tanks and a
portion was blended back to increase apple character.
This cider has a beautiful apple aroma and a hint of oak on the palate.
Serving recommendations- 50-55°F.
NOTE: SHIPPING TO VIRGINIA ONLY