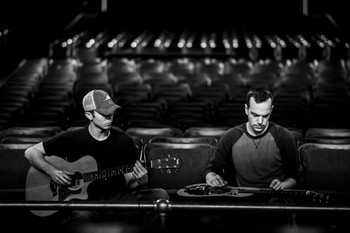 Barney's Country Music Bash ft. Crawford & Power U/21 DD
Under 21/DD
Barney's Country Music Bash welcomes Virginia's own, Crawford & Power!
Admission includes onsite parking, select Chateau Morrisette wine tastings and a wine glass.
Beer, wine, food and craft vendors offered on site.
Presale - $20
Gate Price - $25
Crawford & Power was born of red clay, back roads, callouses, and ingenuity passed down from mash makers. With roots in country, Americana, and southern rock, they seek to spawn a classic country music revival with a splash of sweet iced tea and whiskey. Their unique approach to a fading genre has been lauded as a breath of fresh air amidst the commercialization of sacred American music genres. The two have already opened for a variety of artists including The Marshall Tucker Band, Luke Combs, Cody Johnson, High Valley, Joe Diffie and Jerry Douglas to name a few. With a quickly growing schedule, the duo is expanding their geographic to a city near you soon. Their debut EP set for a 2018 release will be a no-holds barred approach to country music all too familiar to their fans.
Disclaimer: There will be a one bottle limit or 4 glasses of wine per person.