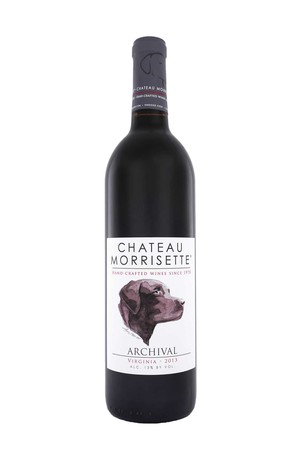 2013 Library Archival
Wine Profile
Tasting Notes
Aroma: plum, blackberry, and pepper. Palate: plum, blackberry, pepper, cocoa, vanilla, and cherry. Finish: mouth-coating tannins, long finish.
Production Notes
Merlot 50% -- Cabernet Sauvignon 24% -- Cabernet Franc 17% -- Petit Verdot 9%
Winemaker Notes
Blended wines seem to have an unwarranted bad reputation. This is unfortunate as some of the most respected wines from Old World wine growing regions are routinely blended. The reason is simple. Some varieties taste better when balanced by others. For example, Cabernet Sauvignon wine on its own often has a great beginning and a great end, but lacks a great middle. Merlot, on the other hand, is the exact opposite and tends to have a wonderful mid palate. When you put the two together, you create a wine that is enjoyable from start to finish. Our 2015 Archival is a carefully blended mix of Merlot, Cabernet Sauvignon, Cabernet Franc, and Petit Verdot. Serving recommendations: 64-68°F
Food Pairing Notes
Pair with grilled beef dishes; this is the perfect steak or burger wine.