TOP
Sweet Red Sampler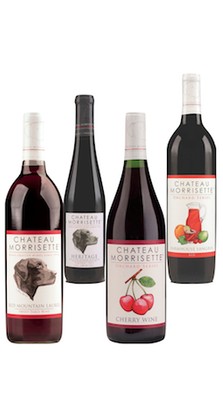 Sorry, we cannot ship this sample pack to South Carolina or Maine by law.
Want to save when you sample our sweet reds? A 10% discount off the price of included wines applies to this pack when added to your cart!
Red Mountain Laurel
Aroma: Fresh Grape.
Palate: Sweet, cherry, crisp.
Finish: Aromatic. Serve cold for unique refreshing character.
Pair: Barbecue, spicy foods. Try over ice with a slice of orange.
Cherry Wine
Aroma: Fresh Ripe Cherries
Palate: Sweet cherry, but not too sweet
Finish: Long and lingering. Best served chilled
Pair: Grilled or spicy meats or even chocolate
Farmhouse Sangria Red
Aroma: Fruity
Palate: Sweet, cherry, orange, lime
Finish: Lively, smooth, refreshing
Pair: Spicy and grilled foods
Heritage (Half Bottle - 375 ml, 18% ABV)
Aroma: Dried berries plums, chocolate, baking spices.
Palate: Raspberry, blackberry, chocolate and cinnamon.
Finish: Smooth and clean.
Pair: Cayenne-dusted chocolate, rich beef dishes, and bleu cheese.