TOP
Hans Select
Currently a Customer? Login Here
* Indicates a required field.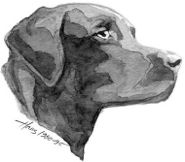 Hans Select
Club Shipments in February, May, August and November
Four times a year, you select twelve bottles from Hans' selection of Chateau Morrisette's wines. Hans was there from the beginning to clean up all spills, so he acquired a taste for all wines, no matter the color or the sweetness. The quarterly cost falls between $150 and $300 for our default shipment but could be more or less, depending on the wines you select. Shipping costs and tax will be added. Hans Select members receive a gift certificate after every 4th shipment.
20% off the cost of wine for all quarterly club shipments
20% off the cost of wine purchased in the Tasting Room and 15% off online purchases.
10% off merchandise in the gift shop
First access to new releases before they are offered to the general public
Winemaker's Notes included with each shipment
Complimentary tours and tastings in the Tasting Room for up to 4 people per visit.
Coupons and special offers enclosed in each club shipment
Invitations to four "pick up" parties each year to enjoy wine tastings and hors d'oeuvres
Priority access to library wines when available

Other Important Information About Your Membership

Wine will be shipped directly to your home or office and your credit card will be automatically billed. Chateau Morrisette does not ship to all states. Someone 21 or over, not under the influence of alcohol must sign for each shipment.
If you choose to pick up your club wines at the winery, you must do so within thirty days of the pick up event or we will automatically ship your club wines to you.
No wine substitutions allowed for club shipments.
Your club benefits begin once you receive your first club shipment.
You may cancel your membership at any time. You are responsible for keeping your credit card information updated.
Chateau Morrisette reserves the right to modify or discontinue Founders Club memberships at any time and for any reason.