June 6, 2018 | Shannon Atkins
Sunday Sounds 2018 begins!
It's a good thing the Blue Ridge stays cool, because our Sunday Sounds stage is getting hot! Lew Woodall started our season with finesse, and we'll continue to host jazz every first Sunday.
This weekend, June 10, we're excited to continue our tradition as a stop on Southwest Virginia's Crooked Road with Whitetop Mountain Band! This event is part of the Crooked Road's Mountains of Music Homecoming weeklong series with performances throughout the region.
See the full Sunday Sounds lineup here, and we hope you can join us soon!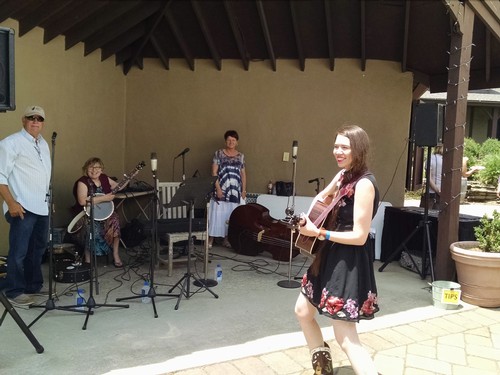 Whitetop Mountain Band tunes up before their 2016 Mountain of Music Homecoming performance.
Comments
Commenting has been turned off.
You know you want to
Sign Up For Our Newsletter
Keep up to date on the latest wine releases, events, and promotions.