TOP
Spring Open House Guest Ticket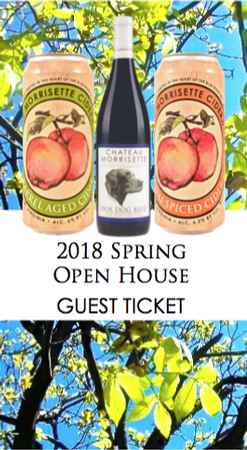 The 2018 VIP Spring Open House is scheduled for April 28th and 29th. VIP guest invitations are good for two people. Each VIP invitation allows the invitee to bring up to 4 guests with them to the event. Guest tickets must be purchased in advance and will not be sold at the door. Tickets are $20 per person.
Product Reviews
Susan McKeown
(Apr 19, 2018 at 8:58 AM)
I have and continue to love the wines produced here.