Sell Sheets - Make Selling Easy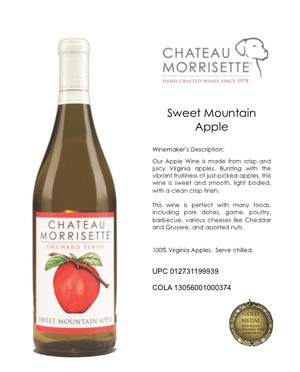 When you call on your retailers, you want to make a great impression. Chateau Morrisette Sell Sheets make it easy to sell our wine. Simply download the sheet before you go and add it to your retailer presentation. It has all the information they need to add it to their point of sale system. Make getting approvals easy with the UPC code and COLA printed right on the sheet. These Sell Sheets are formated to 8.5 X 11 and allow ample margin for three-hole drilling and inclusion in your portfolio. If you need a sell sheet not shown, just click here to email us.
CLICK HERE TO DOWNLOAD SELL SHEETS
You know you want to
Sign Up For Our Newsletter
Keep up to date on the latest wine releases, events, and promotions.